Crowns & Bridges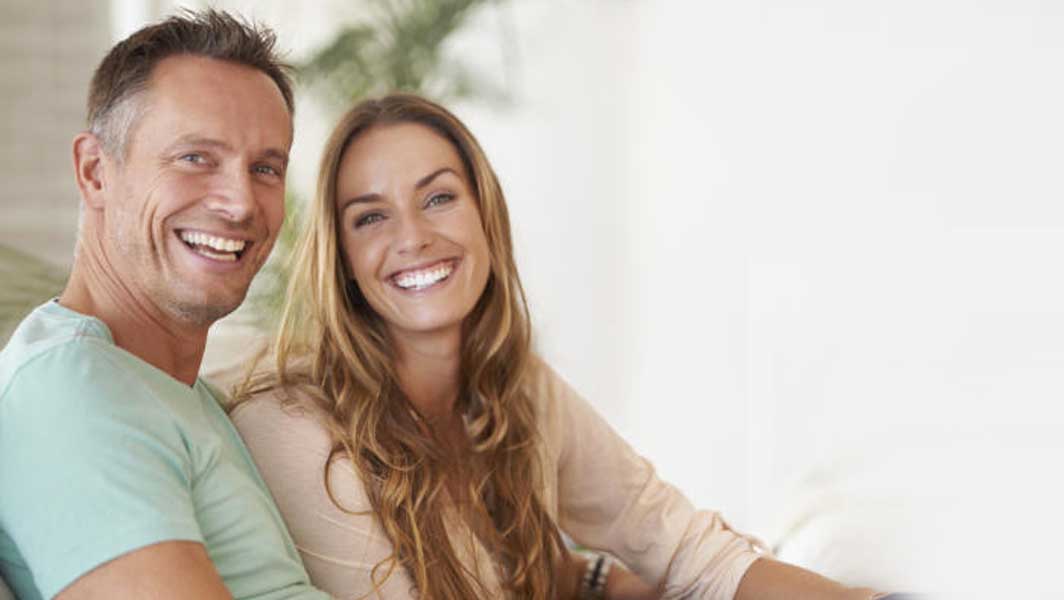 In general, implant crowns or "caps" are implemented when teeth are too compromised to place fillings or onlays. Implant crowns can prevent further breakdown and more extensive treatment in situations where teeth have:
Cracks
Heavy wear
Large fillings that require replacement
Implant crowns are both esthetic and durable. Most are made out of high strength dental porcelain, or a combination of dental porcelain and metal.
What is a dental bridge?
If there are 1-2 missing teeth in a row, then dental bridges can be recommended and placed at our practice. Bridges are customized restorations that can help in replacing your missing teeth. They can enhance your smile, and also renew dental function. During your consultation, Dr. Grimaldi will help in designing the perfect dental bridge to meet your needs.
What are the benefits of a dental bridge?
A dental bridge could help make you smile again if missing teeth were impeding you all this time. When you get your teeth replaced, your facial structure and dental function will be restored, as well as your oral health improved. You will be able to bite and chew normally being able to enjoy all of your favorite foods. Also, your teeth can be saved from shifting out of place by closing the gap in your smile.
A bridge, or "fixed bridgework," is often an option to replace missing teeth.
When there is a missing tooth that is in between two teeth, a fixed bridge may be helpful to replace the missing teeth. A conventional bridge in this example is like having a crown on the abutment tooth adjacent to space with the missing tooth (pontic) attached to the two crowns. With the advent and predictability of implants, the implant restoration is often another option for these situations.
A "Maryland" bridge differs from the conventional bridge in that it is much more conservative in the design and preparation.
The Maryland Bridge's application is much more limited and less predictable when it comes to durability and stress under biting forces. That being said, under appropriate conditions, it may prove to be very durable. You can ask Dr. Grimaldi during your visit if this type of dental bridge is right for you!
What are crowns?
A dental crown can help in restoring the appearance, strength, and function of a tooth that is damaged. Implant crowns are also referred to as "caps" as they can help in covering the tooth's surface thoroughly. A dental crown can be ideal if you have a cracked, broken, weak, worn, irregularly shaped and sized teeth, a large cavity that is too big to be filled, have internal stains or even a dental infection that needs root canal therapy. If there is only a single tooth that's missing, then you can get an implant-supported dental crown. The dentist will examine you and discuss the required treatment options for the best result.
You can call us at (908) 277-0171, or schedule an online appointment with Dr. Grimaldi for a consultation on implant crowns & bridges at our office in Summit, NJ.